Guide To Selling A House With Tenants: 5 Things You Should Know
Reviewed by: Brandon Brown
Whether it's been a few months or a couple of years, having tenants who have rented out all or part of your home has likely been a steady stream of income for you. But when you are past the question of "Should I sell or rent my house?" and have decided it's time to sell, the presence of current tenants could alter how the whole process plays out.
In some cases, responsible renters may be an attractive add-on for a prospective buyer. In other cases, it can complicate the terms of the sale.
So, let's take a closer look at what happens when you want to sell a house with tenants or fix and flip a house with tenants, and what you should know ahead of time to make sure your sale goes smoothly.
#1 Consider Your Property Type
Whether or not selling a tenanted property will be an easy process is often decided by the type of property you're selling. For instance, if you're selling a multi-unit home, then the presence of tenants—and the capacity for more—may serve as a unique selling point for buyers.
However, if you're renting out your second home, having tenants may pose more of a complication. If the prospective buyer plans to live in the home they purchase (rather than use it as an investment property), having an existing tenant occupy the home may deter them from making an offer. In this case, you may have to work out an agreement with the tenants or wait for them to leave before you sell your house. 1
#2 Find Flexibility In Your Timeline
Let's say your property type isn't one where existing tenants will be an attractive selling point to a potential buyer. How does this impact your timeline for selling a house and what can you do? The easiest, and often least confrontational option, is to simply wait until your tenant's lease agreement is up.
This can give you time to work on upgrading the property, making sure it's fully ready to sell once it's unoccupied. The downside of this approach is that you're still responsible for paying the mortgage while you wait. For some, waiting simply doesn't make sense. In those cases, you may need to seek out other options.
#3 Check to See if Your Tenant Wants to Buy
When selling a house with tenants, perhaps the best option is to extend an offer to your current renters to see if they're interested in purchasing the home. If you and your tenants have had a positive, mutually-beneficial relationship throughout the duration of the lease, this could be a simple solution. You and your tenant get the best of both worlds since:
They get to stay where they are.
You don't have to deal with the hassle of enticing potential buyers.
If you decide to go this route, there are a few options available to you:2
You and the tenant can simply agree to an offer, and you sell the house as you would any other buyer.

Consider a lease-to-own agreement that sets a price and gives the tenant the option to buy within the year. In this scenario, they continue to pay rent until they buy.

Opt for a lease-to-own agreement in which part of the paid rent is applied as a down payment for the house.

If you've fully paid off your mortgage, you could look into a seller-finance agreement. In this agreement, you'll serve the role of a bank and the tenant will pay you over the course of an agreed-upon time frame. This option allows you to earn interest over the years but acts as a long-term commitment rather than a straight sale.
Of course, maybe your sitting tenant doesn't want to buy or doesn't have the funds needed to buy. Perhaps you'd prefer not to sell to them or would rather open up the sale to a larger pool of buyers. If so, you'll either have to wait until the tenant's lease has ended, or you'll have to find a way to vacate them from your rental house.
#4 Sell with a Tenant in Residence
If you need to start the selling process while your tenants are still in your house, challenges can sometimes arise. That's because your tenant has certain privacy rights which could hinder your ability to show the property or make upgrades and repairs while they reside there. You'll be limited in how often and at what times you can enter the home, and you'll need to give your tenant prior notice.3
The best way to move forward in this scenario is to communicate openly with your tenant. A few topics worth discussing include:
Scheduling a showing, an open house, or repairs around your tenant's schedule. Ideally, you can work out a schedule so that you can tackle your selling to-do list during hours they won't be home.

Ensuring your current tenant that you'll look for buyers who understand the terms of your tenant's lease (a new owner is legally obligated to abide by the terms of the existing lease agreement).

Offering your tenant discounts on rent or other services as a sign of appreciation for their cooperation during the process.
#5 Consider Vacating a Tenant
In some cases, selling a house with a tenancy agreement may be too much of a thorn in your side, and you'll have no choice but to vacate them from the premises. Of course, this can be easier said than done. Often, the terms of your tenant's lease will determine your options:4
Month-to-month – This can be the easiest type of lease to deal with as most states require you to offer 30 days' notice to your tenant before having to vacate the property. However, some states require more notice, so it's worth checking local laws before selling rental property.

Fixed–term lease – Unless your sitting tenant has violated their rental agreement in some way, there's not much you can do in this scenario. They have a right to occupy your property until their lease expires. In this case, you'll either have to wait till their lease term is complete or find a buyer who can accept the terms of the lease.

Early termination – If your lease has a termination due to sale clause, then your tenants will have to move out of the rental property. You should still explain the situation to the current tenant in advance to avoid unnecessary confrontation, but this clause will legally require them to vacate the rented property once you sell.
Sell Your Home As Is with FlipSplit
Even without tenants, selling your home can be a daunting task to take on by yourself. At FlipSplit, our goal is to soothe whatever headaches may arise from a complicated home sale. From inherited properties to properties with hostile tenants, we're happy to do the heavy lifting for you. In fact, we come prepared with the strategies to sell a house quickly.
With FlipSplit, we sell houses. We make you a fair cash offer, take care of any work or renovations needed, then resell your home. The best part? We split the resale profits with you.
With thousands of flips under our belts, we're more than ready to tackle yours next. Get your offer today.
Sources: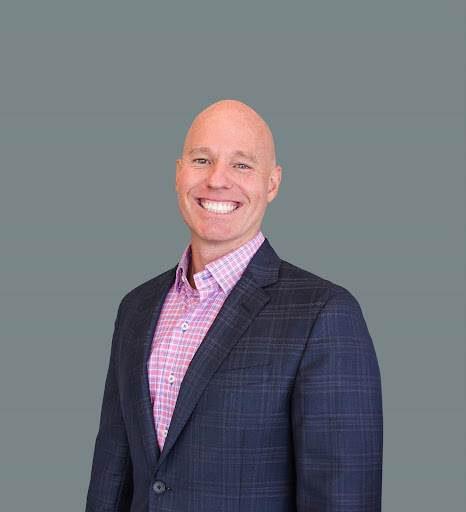 Reviewed by: Brandon Brown
As a long-time Asset Manager, Investor, Real Estate Agent, and Broker/Owner of BayBrook Realty in Orange County, Brandon Brown is one of FlipSplit's lead Real Estate experts. Having worked on over 2,000+ real estate transactions, Brandon brings a depth of knowledge that ensures clients are appropriately treated with honesty and integrity. His insights and advice have been published in numerous blogs beyond FlipSplit, and he keeps a close eye on market trends and statistics, which are updated weekly on his social media pages. Outside work, you can find him participating and serving at church, cycling, mountain biking, surfing around Orange County and beyond, and enjoying time with his wife and two daughters.