How Soon Can I Sell A House After Buying It?
Reviewed by: Brandon Brown
When you buy a house, it's usually with the intent of living in it for a while. However, life can be unpredictable, and sometimes circumstances arise that make you want to sell your newly purchased home sooner than you originally planned.
So, how soon can you sell a house after buying it? In this comprehensive guide, we'll answer all your questions about the house selling timeline and the factors that determine it.
How Long Should You Live in a House Before Selling?
The amount of time you should live in a house before selling depends on several factors. Ideally, you should plan to live in a home for at least two years before selling it to qualify for the capital gains tax exclusion. This also allows you to build equity in the property, which can make it easier to sell for a profit when the time comes.
If you are wondering, "how can I avoid capital gains tax on a home sale?", here's what you need to know. According to the IRS, if you sell your primary residence before you have owned it for at least two years, you may have to pay capital gains tax on the profits from the sale. This is known as the "2-out-of-5 year rule," which means that you must have owned and lived in the home as your primary residence for at least two out of the last five years before selling in order to qualify for the capital gains tax exclusion.1
If you sell your home before the two-year mark, you may still be able to avoid paying capital gains tax if you meet certain exceptions, such as selling the home due to a change in employment, health reasons, or unforeseen circumstances such as a divorce or natural disaster.2 However, it is important to consult with a tax professional or accountant to understand your specific situation and eligibility for these exceptions.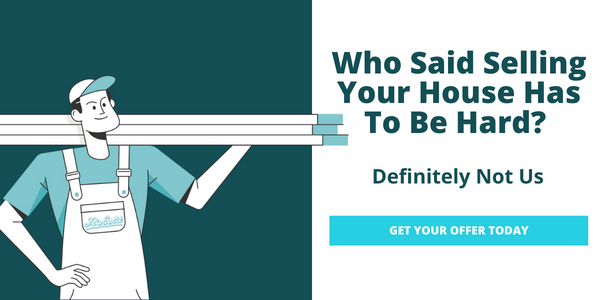 Legal Restrictions and Penalties
First things first: before you start thinking about selling your newly purchased home, it's essential to understand the legal restrictions and penalties that may apply. In general, there are no restrictions on selling a house immediately after buying it. However, there may be transfer taxes, mortgage contingencies, and prepayment penalties that can make it more difficult or expensive to sell the property. For example, some lenders require borrowers to hold onto a property for a minimum of six months before they can sell it.
Prepayment penalties
These are fees charged by some lenders if you pay off your mortgage before the agreed-upon time period. This penalty is meant to compensate the lender for the lost interest that they would have earned if you had continued making payments for the full loan term. Prepayment penalties are typically a percentage of the outstanding loan balance, and they can be quite hefty.3
Early termination fees
These are charges that you may face if you sell your home or terminate your mortgage before the agreed-upon time period. These fees can vary depending on the lender and the terms of your mortgage, but they are designed to compensate the lender for the costs associated with processing the loan and servicing your account.
Transfer taxes
These are fees paid to transfer ownership of a property from one owner to another. In some states, these taxes can be a significant expense, ranging from 0.1% to 2.0% of the property's value.4 If you're considering selling a house soon after buying it, it's important to factor in these transfer taxes to ensure that you're not losing money on the sale.
Before you make any moves to sell your home, it's crucial to review your mortgage agreement carefully and consult with a real estate professional to avoid any legal consequences.
Factors Affecting the Time Frame for Selling a Newly Purchased Home
Assuming there are no legal restrictions or penalties in place, the time frame for selling a newly purchased home can vary depending on a few key factors.
Current market conditions
The real estate market is constantly changing, and it's important to time your sale to take advantage of favorable market conditions. Selling during a seller's market, where demand for homes exceeds supply, means you may be able to sell your home quickly and for a higher price. On the other hand, selling during a buyer's market, where there are more homes for sale than buyers, could mean a longer timeline for selling a house as it could take longer to find a buyer.
In addition to supply and demand, there are other market conditions that can impact your ability to sell a property quickly. For example, interest rates, economic growth, and local job markets can all affect the real estate market. If you're considering selling a property soon after buying it, it's important to keep an eye on these market conditions and time your sale accordingly.
Repairs and renovations
The condition of the property is another essential factor. If your home is in excellent condition and move-in ready, you may be able to sell it more quickly than if it requires significant repairs or renovations. It's essential to ensure your home is in the best possible shape before listing it for sale.
Some common renovations and repairs that can boost the value of a property include:
Updating the kitchen and bathrooms
Adding new flooring or carpeting
Repainting the interior and exterior
Replacing outdated fixtures and appliances
Repairing any structural or mechanical issues
Location
Lastly, the location of your home can also impact the time frame for selling. A desirable location can be a significant selling point and can increase the perceived value of your property, making it more attractive to buyers.
Homes situated in highly sought-after neighborhoods or areas with good schools, convenient amenities, and easy access to transportation tend to sell more quickly than those in less popular areas. By emphasizing these features, you can attract buyers who value these amenities and increase the likelihood of a quick sale.
In contrast, a less desirable location may make your property less attractive to potential buyers, and you may have to wait longer to find the right candidate to buy.
Preparing Your House for a Quick Sale
When it comes to selling your newly purchased home quickly, preparation is everything. Here are some steps you can take to ensure your home is ready for the market and attracts potential buyers:
Making Necessary Repairs and Upgrades: The first and most critical step is to invest in small improvements such as fresh paint or new landscaping. By making any necessary repairs or upgrades before putting your home up for sale, you can significantly increase the curb appeal of your home to potential buyers.
Staging Your Home: This process of staging a home to sell involves decluttering and depersonalizing your space to make it more appealing to a wider range of buyers. A professional stager can help you make your home look its best and increase the likelihood of a quick sale.
Working with a Cash Buyer: Consider working with a cash buyer like FlipSplit who can provide a quick and straightforward sale process without the hassle of traditional home selling. By working with an iBuyer vs realtor, you can eliminate the need for repairs and showings, making the process much faster and more efficient.
Leave It Up To FlipSplit
The timeline for selling a house after buying it can vary depending on various factors such as legal restrictions, market conditions, renovations, financing options, and personal circumstances. While it is generally recommended to live in a home for at least two years to qualify for the capital gains tax exclusion, there may be exceptions and individual considerations that come into play.
Whether you're looking to make a quick sale or embark on a new adventure, partnering with a cash buyer like FlipSplit can streamline the selling process and offer a convenient solution. By taking proactive steps, being aware of the market, and seeking professional guidance, you can navigate the selling journey with confidence and achieve a successful outcome.
Don't let the complexities of traditional home selling weigh you down. Instead, seize the opportunity to make a swift and hassle-free sale by taking action today with our team at FlipSplit.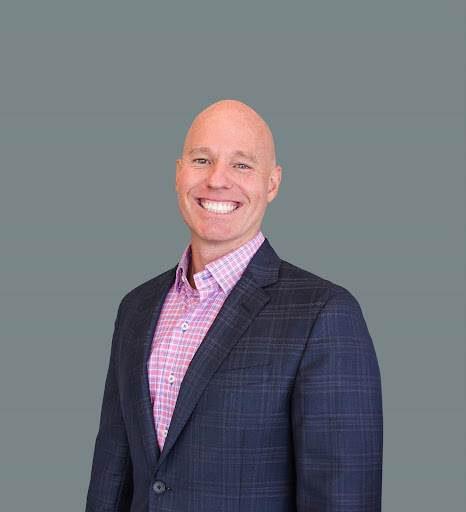 Reviewed by: Brandon Brown
As a long-time Asset Manager, Investor, Real Estate Agent, and Broker/Owner of BayBrook Realty in Orange County, Brandon Brown is one of FlipSplit's lead Real Estate experts. Having worked on over 2,000+ real estate transactions, Brandon brings a depth of knowledge that ensures clients are appropriately treated with honesty and integrity. His insights and advice have been published in numerous blogs beyond FlipSplit, and he keeps a close eye on market trends and statistics, which are updated weekly on his social media pages. Outside work, you can find him participating and serving at church, cycling, mountain biking, surfing around Orange County and beyond, and enjoying time with his wife and two daughters.
Sources:
"Topic No. 701 Sale of Your Home." Internal Revenue Service, www.irs.gov/taxtopics/tc701.
"Qualifying for the Home Sale Exclusion Without Living in the Home for Two Years." Nolo, www.nolo.com/legal-encyclopedia/qualifying-the-home-sale-exclusion-without-living-in-the-home-two-years.html.
"Prepayment Penalty." Investopedia, Investopedia, www.investopedia.com/terms/p/prepaymentpenalty.asp.
"Transfer Ownership of a Property." Law District, Law District, www.lawdistrict.com/articles/transfer-ownership-of-a-property