iBuyer vs Realtor: What's the Difference?
Reviewed by: Brandon Brown
Selling a home can be a lot of work—perhaps that's why only 7% of home sellers do it all on their own.1 Most people enlist the help of a real estate agent to get their homes sold.
However, many sellers would prefer to avoid the lengthy process of listing their home through a realty agency. In 2014, a potential new home-selling method entered the scene—iBuying, or selling to an instant buyer.2
If you're ready to sell your home, you may be wondering if you should partner with a traditional realtor or an iBuyer. Below, we'll define the selling processes of an iBuyer vs realtor and compare their pros and cons.
The Difference Between an iBuyer vs Real Estate Agent
Real estate agents and iBuyers both assist with the sale of homes. However, they do so in different ways:
Real estate agent
A real estate agent, also known as a realtor, serves as a facilitator of the home selling process. Realtors help sellers with the following tasks:
Setting home prices
Listing homes for sale on the MLS
Promoting properties to potential buyers
Staging homes
Arranging open houses
Showing homes to potential buyers
Reviewing and presenting offers
Facilitating negotiations with buyers
Preparing purchase contracts
Since realtors work one-on-one with sellers, they can customize their services to their client's unique goals. But what is an iBuyer?
iBuyers
iBuyers, also known as instant buyers, are companies that buy directly from home sellers for cash. As a result, they eliminate the need for listing your home on the open market, staging it for open houses, and navigating drawn-out purchase negotiations. Using an iBuyer is just one of the home selling strategies to sell a house quickly.
To use an iBuyer, all you have to do is submit your home specifications to one. After that, you can receive an instant offer in as little as 24 hours and choose to accept or decline it. iBuyers use data-driven algorithms, known as Automated Valuation Methods (AVMs), to determine their cash offers.3
Once an iBuyer closes on your home, they may conduct some repairs and upgrades. After that, they will re-list the home for sale with the goal of earning a profit.
As you can see, real estate agents and iBuyers have notable differences.
Let's examine each selling method's pros and cons so you can select the right option for your needs.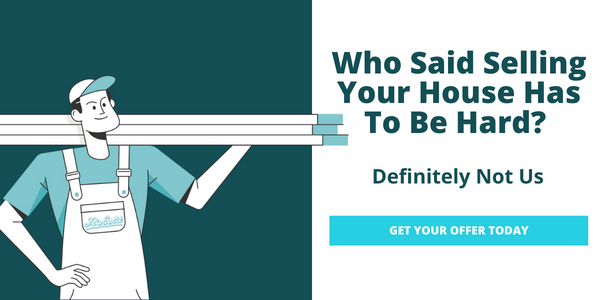 The Pros and Cons of Selling Your Home With a Realtor
Real estate agents are the most popular facilitator of home sales. 90% of sellers still work with traditional real estate agents.1
Real Estate Agent Benefits
Here are the main benefits of working with a realtor:
Realtors can be enjoyable to work with – If you choose the right realtor, working together can be a pleasant experience. Your realtor can help you navigate the housing market and advise you at various points of your selling journey.

Realtors can help you sell your home for a higher price – Real estate agents will usually try to sell your home for the highest price they can—after all, their profit depends on the selling price.

Realtors charge lower fees – Real estate agents typically charge a percentage-based commission fee for their work. On average, realtors' commission costs 5-6% of your home's selling price, which is often less than an iBuyer's service fees.4
Real Estate Agent Downsides
Even with these benefits, working with a traditional real estate agent has some downsides when compared to iBuyers.
Here are a few drawbacks to keep in mind:
Realtors use a more time-consuming selling process – Selling your home with a real estate agent is a very involved process. After finding a reliable real estate agent, you must work together to approximate your home's value and set a competitive listing price.

After that, your realtor will list your home on the MLS to attract buyers. Since potential buyers will want to see your home in person, you may have to declutter your home, redecorate it, and possibly pay for some repairs. You'll also have to let buyers come inside your home on a regular basis. Considering that the average home sits on the market for 55 days, dealing with these inconveniences for so long can be disruptive to your routine.5
Once you receive an offer and enter into escrow, you will have a new set of selling activities to deal with, such as home appraisals, home inspections, repair requests, and price negotiations.
Traditional home sales have more contingency risks – Some buyers' offers contain contingencies. For example, a buyer may only agree to proceed with the purchase if the home inspection is satisfactory. At any point during the escrow process, your buyer's offer could fall through due to contingencies not being met, sending you back to square one.

You can't choose your own closing date – Another downside of selling your home the traditional way is that your buyer gets to determine the closing date. Closing on a home using a realtor typically takes much longer than it does with an iBuyer—on average, 30 to 60 days.6 If you've already begun your search for a new home or made an offer on another property, waiting for your current home to close can tie up the funds you need to make your down payment.
The Pros and Cons of Selling Your Home With an iBuyer
Just like real estate agents, iBuyers have pros and cons. As the name suggests, speed is one of the most notable advantages of iBuying. The iBuying process is quick and easy. All you have to do is submit the specifications of your home. Doing so shouldn't take longer than ten minutes.
After submitting your iBuying application, you can receive a cash offer within 24 hours. Closing on your home with an iBuyer may take as little as two weeks.
However, there are other pros and cons to consider before you go this route.
iBuyer Benefits
The benefits of selling your home with an iBuyer are as follows:
Streamlined selling experience – With iBuying, you can skip the hassle of hiring a realtor, staging your home, going through a lengthy escrow process, and providing any requested repairs or upgrades.

Fewer contingency risks – IBuyers purchase homes in cash. As a result, you don't need to worry about your buyer's mortgage loan approval falling through.

Privacy – From open houses to home inspections, selling your home with a realtor often involves letting many people come in and out of your home. IBuyers often purchase homes sight-unseen, allowing you to maintain your privacy throughout the selling process.

No repair requests – Traditional buyers often request repairs after reviewing your home's inspection report. Arranging these repairs can be costly, time-consuming, and inconvenient, especially if you're still living in your home. In contrast, iBuyers are usually happy to take care of minor repairs and upgrades for you after the sale.
Personalized closing date – Lastly, you get to select the closing date when you sell your home to an iBuyer. In turn, you can pick a moving date that works with your schedule and avoid overlap in your mortgage payments.
iBuyer Downsides
As with realtors, iBuyers also have a few limitations:
Your home must meet your iBuyer's criteria – Not every home can qualify for an iBuyer sale. iBuyers often have eligibility requirements regarding your home's age, location, condition, and price range.

iBuyers typically charge higher fees – While you don't have to pay any real estate commission on an iBuyer sale, you will have to pay your iBuyer's service fees. These iBuyer fees can cost anywhere from 5-13% of your home's sale price.7 A home seller using an iBuyer will also have the same closing costs as in a traditional home sale.

You may earn less profit from your home's sale – When it comes to the debate of realtor vs iBuyer, the cost of convenience is a notable point to take into consideration.

An iBuyer's cash offer may likely be lower than the market value of what you could receive from a traditional buyer. That's because your sale price will be set by algorithms rather than determined by the nuanced assessment of a real estate agent. You may also have to pay more money in fees. Remember, iBuyers need to make a profit on your home.

However, there are still strategies you can use to respond to a lowball offer and strike a deal that works for both parties.

Regardless of the initial offer price, iBuying can enable you to save money and time on repair costs and the potential overlap in mortgage payments. 
Realtor vs. iBuyer: Which One Should You Choose?
As you can see, real estate agents and iBuyers bring different benefits to the table. They vary in terms of their timelines, fees, eligibility requirements, and potential profits.
Whether you should choose an iBuyer vs. a real estate agent depends on your priorities. If you value convenience and speed, iBuyers definitely win out. However, you have home selling options.
FlipSplit: Sell Your Home Fast For Cash
If you want to enjoy the many benefits of iBuying, FlipSplit has you covered—but we also open the door to potential future financial rewards. Here at FlipSplit, we buy homes for cash. Our purchase process is fast and simple—closing can take as little as three days.
Once we buy your home, we will conduct repairs and upgrades to enhance its selling value. After selling your home, we'll share our fix-and-flip profits with you, enabling you to enjoy a little extra cash from your home's sale without putting in the work yourself.
To learn more about our convenient home-buying process, check out our website today.
Sources: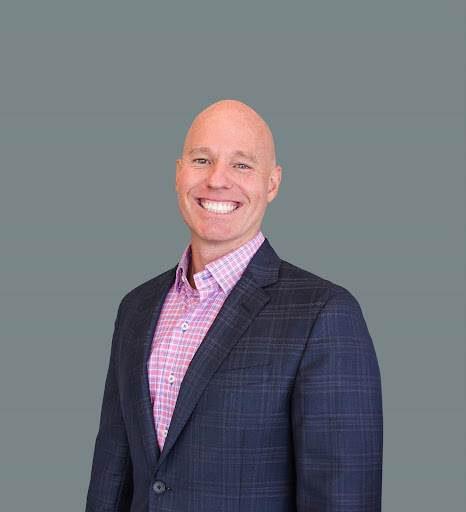 Reviewed by: Brandon Brown
As a long-time Asset Manager, Investor, Real Estate Agent, and Broker/Owner of BayBrook Realty in Orange County, Brandon Brown is one of FlipSplit's lead Real Estate experts. Having worked on over 2,000+ real estate transactions, Brandon brings a depth of knowledge that ensures clients are appropriately treated with honesty and integrity. His insights and advice have been published in numerous blogs beyond FlipSplit, and he keeps a close eye on market trends and statistics, which are updated weekly on his social media pages. Outside work, you can find him participating and serving at church, cycling, mountain biking, surfing around Orange County and beyond, and enjoying time with his wife and two daughters.