Boosting Your Home's Curb Appeal: An Insider's Guide to Maximizing Your Home's Potential Before Listing It for Sale
Reviewed by: Brandon Brown
As the saying goes, "you never get a second chance to make a first impression." This is particularly true when it comes to selling your home. Potential buyers will often judge a property by its exterior before even stepping foot inside. That's why it's crucial to boost your home's curb appeal before listing it on the market.
Curb appeal refers to the attractiveness of your home from the street, and it plays a significant role in determining how potential buyers perceive your property. With the right tips and techniques, you can maximize your home's curb appeal and make it more appealing to prospective buyers.
So, without further ado, let's dive into the tips and techniques for enhancing your home's curb appeal so that you can better gauge what to fix and what not to fix when selling a house.
Landscaping
The power of a well-maintained and thoughtfully designed landscape should not be underestimated. In fact, It is considered one of the key elements of staging your home to sell. Landscaping is often the first thing that visitors and potential buyers see, and it can set the tone for their entire impression of the property.
Adding greenery and flowers: Incorporate plants, flowers, and shrubs into your front yard to add color and visual interest. Choose a mix of annuals and perennials that are suitable for your climate and require low maintenance.
Mowing and edging the lawn: Keep your lawn neatly trimmed by mowing it regularly and edging along sidewalks and driveways. This simple task instantly creates a clean and well-groomed appearance.
Trimming trees and shrubs: Prune any overgrown trees or shrubs that may obscure the view of your home from the street. By keeping them well-maintained, you'll ensure that your property stands out and looks inviting.
Adding mulch and rocks: Define your flower beds and pathways with mulch or rocks. This not only adds visual appeal but also helps with weed control and moisture retention.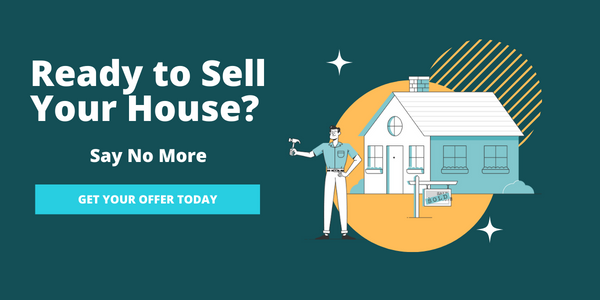 Exterior Paint and Siding
The condition of your home's exterior plays a significant role in its overall curb appeal as it can either attract or turn away potential buyers. Whether you are selling a house that needs work or a house in prime condition, it's important to note that a well-maintained exterior can showcase the beauty and uniqueness of your home while an unkempt one can make it appear dull and uninviting.
Choosing the right color: Selecting the right color palette can transform your home's appearance. Opt for neutral tones that complement the surrounding environment and appeal to a wide range of buyers.
Repainting or replacing damaged siding: If your home's siding is worn, faded, or damaged, consider repainting or replacing it. This investment can give your home a fresh and updated look.
Power washing the exterior walls: Over time, dirt, grime, and mildew can accumulate on your home's exterior walls. Power washing can remove these unsightly elements and restore the cleanliness of your home's façade.
Lawn Care
A well-maintained lawn can instantly enhance the appeal of your property. In fact, a lush green lawn is not only visually appealing, but it also has practical benefits, such as improving air quality and reducing noise pollution.
Removing weeds and dead grass: Regularly inspect your lawn and remove any weeds or dead patches. This will create a healthier and more vibrant-looking lawn.
Watering and fertilizing the lawn: Adequate watering and fertilization are essential for a lush and green lawn. Follow proper watering practices and apply a suitable fertilizer to promote healthy growth.
Repairing any damaged areas: Address any bare spots or damaged areas by reseeding or sodding. A uniform and healthy lawn contributes to an overall attractive exterior.
Exterior Lighting
Good exterior lighting can add beauty, safety, and security to your home, which are huge selling points for potential home buyers. Here are some recommendations to help you light up your home's exterior and reap the benefits of good outdoor lighting:
Installing new light fixtures: Update your exterior light fixtures with modern and stylish options that complement your home's architectural style.
Using landscape lighting: Highlight key features of your landscape, such as trees, pathways, or architectural elements, with well-placed landscape lighting. This adds depth and creates a welcoming ambiance.
Front Entrance
Whether you are welcoming guests or potential buyers, a well-designed and maintained front entrance can make a significant impact. It's important to pay attention to the details of your front entrance to make a positive impression and set the tone for the rest of the home. Consider these details to make a positive impact:
Replacing the front door: If your front door is outdated or worn, replacing it with a new one can instantly refresh the look of your home's entrance.
Updating mailbox and house numbers: A new mailbox or mailbox cover can make your home look well-maintained and add a pop of color to the front yard, while replacing old or worn-out house numbers can give your home a modern look and help visitors find your house easily.
Adding new hardware and lighting: A simple way to add a touch of elegance to your front entrance is by upgrading your hardware and lighting fixtures. Consider replacing old door knobs, locks, and hinges with new, stylish ones that match the overall aesthetic of your home. Additionally, installing new outdoor lighting fixtures can make your home feel more welcoming and secure.
Cleaning and decluttering the entrance area: A cluttered and dirty entrance can be a major turnoff for potential buyers. Make sure to thoroughly clean the area, including the door, windows, and any surrounding surfaces. Remove any unnecessary items or clutter, and consider adding a welcome mat or potted plants to make the entrance more inviting.
Boosting Curb Appeal with FlipSplit
Now that you understand the importance of enhancing your home's curb appeal before listing it on the market, you might be wondering how you can accomplish all of these tasks efficiently and affordably. This is where FlipSplit comes in.
With FlipSplit, you don't have to worry about researching different vendors, scheduling appointments, or managing the logistics of your home improvement projects. We handle all of that for you, saving you time, money, and stress. At FlipSplit, we buy homes in all types of conditions, which means home sellers don't need to worry about making repairs or renovations to their home before selling. This can be especially beneficial for home sellers who may not have the funds to invest in curb appeal improvements.
Request an offer from FlipSplit today and see how easy it can be to sell your home without worrying about complicated real estate procedures. We'll buy your house for cash, sell your property, and split the profits with you – it's really that simple!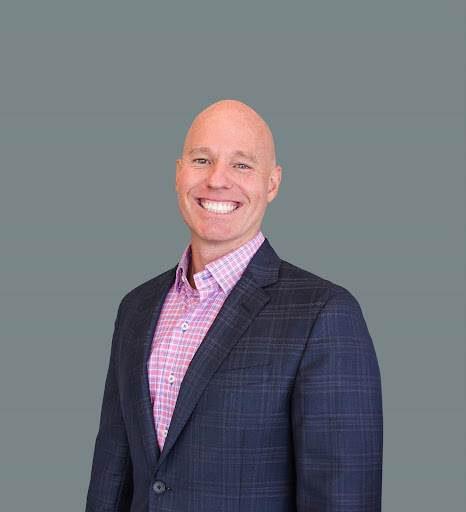 Reviewed by: Brandon Brown
As a long-time Asset Manager, Investor, Real Estate Agent, and Broker/Owner of BayBrook Realty in Orange County, Brandon Brown is one of FlipSplit's lead Real Estate experts. Having worked on over 2,000+ real estate transactions, Brandon brings a depth of knowledge that ensures clients are appropriately treated with honesty and integrity. His insights and advice have been published in numerous blogs beyond FlipSplit, and he keeps a close eye on market trends and statistics, which are updated weekly on his social media pages. Outside work, you can find him participating and serving at church, cycling, mountain biking, surfing around Orange County and beyond, and enjoying time with his wife and two daughters.