What Not to Fix When Selling a Home: Our Top 5 Recs
When you're selling a home to a potential buyer, there can be many reasons to entertain last-minute renovations or DIY home repairs. You may be looking to increase curb appeal, get your home appraised at a higher price point, or simply complete that long laundry list of everything you've wanted to fix that's home improvement-related since moving in.
The best advice we've heard? Don't sweat the small stuff. Often, homeowners are misguided into thinking they need to complete extensive upgrades and repairs to their homes before selling. When it comes to improvement costs, much of the time, closing investments in a property may not be worth it for your wallet.
We've compiled a checklist to help you avoid some common seller mistakes. Read on to find our top 5 recommendations for sellers on what not to fix when selling a house and knowing what you have to disclose when selling a house if you do not proceed with certain repairs. 
#1 Cosmetic Flaws
Pulling out that long list of small, minor repairs may not be the best idea right before the sale to the prospective buyer. It may even qualify as one of the top home selling mistakes. While supplies and labor costs can drain your pocket, the small imperfections you've been meaning to fix may go virtually unnoticed by a home buyer.
If you live in an older home with some inherited quirks, repair needs may relate to expected wear and tear. Some flaws may already be available to buyers in the building's code history.
If you're home features some outdoor space, try this method to boost appeal without breaking the bank:
Light landscaping – Instead of fixing that costly crack in the driveway, pull out the mower to put your property's best face forward. The average buyer prioritizes location. Particularly if you live in a neighborhood with well-groomed exteriors, it's best not to be the odd one out.
#2 Old Appliances
Old appliances may feel like an eye–sore, but it's often not a deal breaker. In the long run, the cost of appliances and installations can be higher than the amount you may make back with your home sale.
In addition, about 35% of homebuyers are looking to customize their space anyway.1 Others will likely be undeterred by the outdated.
Instead of new appliances, you might invest in the following:
Item removal – Fast and cost-effective, this method highlights the spots buyers can tag for customization, and it might be a bonus that half the work's complete!
AC or heating systems – Across regions, these systems are often high on a homebuyer's list of needs and can add value. We recommend avoiding replacing a whole system due to cost, but light maintenance can go a long way.
#3 The Kitchen
Beware of the dreaded kitchen renovation. With design, labor, and material expenses, building out or upgrading your kitchen can get expensive quickly, and it's unlikely you'll recoup costs.
Partial upgrades can also negatively affect a home's value, and therefore asking price, should your project lose steam. Instead of changing an entire space, it could be a good idea to consider these methods to give the heart of your home a small face-lift.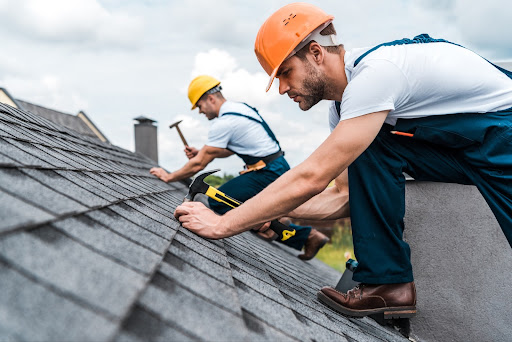 #4 The Roof
A new roof can indeed be a selling point. Though buyers may be attracted by associated insurance rates and the option to avoid a "boring" structural fix, roofing is expensive, and you can't guarantee the home sale will pay you back for the expense.
Though you must be transparent about flaws and foundation issues during an inspection, some worn-out shingles are not a guaranteed deal breaker.
If there's no gaping hole in your roof but the structure's still not in peak condition, consider implementing these selling methods in lieu of repairs before your home inspection:
Timing – What time of year do you plan to sell? If you're in a volatile climate, it may be best to wait for dryer seasons like summer and fall to avoid highlighting any issues.
Factor in repairs – Roofing issues can be a point of negotiation for buyers when it comes to a sale price. Do the math and come to the table equipped with a repair quote to help ease the process.
#5 Windows
Natural light is universally important to the average homebuyer and is considered one of the top selling features of a home. Checkboxes like the presence and number of windows will always overshadow any minor nicks, damage, or chips in the frames or screens.
Save your money and let desired window upgrades fall to the potential buyer. Instead, try a low-budget framing technique: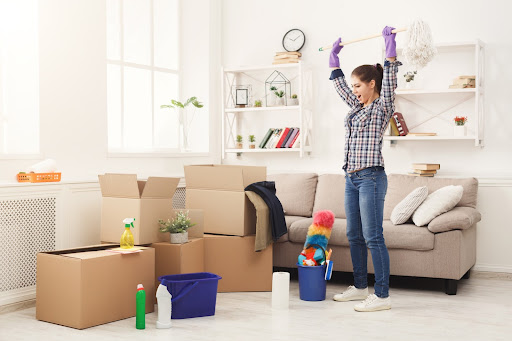 Seller Advice: Prioritize the Free Fix
Now that we've confirmed what fixes to avoid, you may be wondering what to fix when selling a house. Consider these free to low-cost actions to take before your home hits the market:
Spring cleaning – Shine up those wood floors or remove that layer of dust from the mantle to brighten up a loved space at no cost, no matter the season.

Clearing space – Get rid of unnecessary items like old rugs or boxes. Attics and garages in particular can become forgotten storage areas. Open rooms can help buyers imbue a space with possibilities and often serves as one of the top strategies to sell a house quickly.
Your Maximum Home Potential with FlipSplit
"Potential not perfection" is a common catchphrase when it comes to buying and selling real estate. Maximize your home's market prospects and avoid expending energy on the small stuff by selling with FlipSplit.
As both a buyer and a renovator, the FlipSplit team is prepared to:
Offer you the fair market value of your home.
Pursue renovations to increase your home's overall market value.
Share post-sale profits with you at a 50/50 split above an agreed-upon benchmark.
Moving on from a home can be an exciting time, don't let lingering projects hold you up. Not only do we buy houses, but we do it well. Let FlipSplit play the market and check off a customized repair list while you spend time pursuing the next adventure.
Sources:
National Association of Realtors. Highlights From the Profile of Home Buyers and Sellers. https://www.nar.realtor/research-and-statistics/research-reports/highlights-from-the-profile-of-home-buyers-and-sellers
Bankrate. What Not to Fix When Selling a House. https://www.bankrate.com/real-estate/what-not-to-fix-when-selling-a-house/
Investopedia. What Not to Fix When Selling a House. https://www.investopedia.com/what-not-to-fix-when-selling-a-house-5212050
​​