Why Is My House Not Selling Right Off The Bat?
Selling a home can be a big decision. You've likely spent time drawing up future plans and you're prepared to move forward. But as eager as you are to step into the future, your home might not always fly off the market. Many sellers don't anticipate having to return to the drawing board to get buyers to bite.
If you're asking, "Why is my house not selling?" after a few weeks, it may be time to step back and re-evaluate your strategies. Experts suggest that 30 days on the market without potential sale indicates that the homeowner will likely have to make some concessions to fuel interest.1
If you're hoping to move on to your dream home quickly, it's important to identify potential reasons your home has yet to sell. Whether your future plans involve a new property or a new adventure, we've sourced market research to help you formulate a solution and find the course of action that'll launch you there.
#1 Your Home Has Obscure or Difficult Features
Did you oversee the meticulous construction of a five-car garage to house your motorcycle collection? Will you miss the nineteenth-century intercom system you left installed? While you may have made renovations to your liking or grown to love your home's quirks, the potential buyer may have a more difficult time coming to terms with your home's particulars.
However, if the home buyer isn't as interested in the features as you had anticipated, there's a host of affordable solutions that don't necessarily require remodeling your home into the two-car garage hot market staple. Consider the following:
De-emphasize quirks – Instead of highlighting those hexagonal window frames you love, consider acquiring some neutral-colored curtains to stage the room. House hunters may come to love those features on their own, but don't let them distract from the rest of the space.
The quick DIY fix – If you can tell the orange 70s paint job in your basement is turning buyers off, it may be worth investing in a can of white paint to allow prospective buyers to imagine the colored walls of their choice.
Alternative marketing – It's important to diversify your market targets when selling a home. If renovating is too costly and time-consuming, consider targeting buyers specifically looking for unique, yet top selling features of a home like a large garage, a pool, stained glass, etc. A narrow market may afford you more luck.
Offer concessions – If the iron stove in the center of the kitchen or the wall-to-wall brown shag carpet is too difficult to ignore, consider offering your buyers credit for future renovations. For example, you may throw in $5,000 towards new carpeting or removal.2
#2 Your Sale Price is Too High
A home typically attracts the most attention in its first week.2 However, if it isn't the right price, that attention can come and go fast. If you're wondering, "Why is my house not selling in a hot market?" price is the most common answer.
An overly high price can result from several factors, including:
You'd like to recoup the cost of expensive presale renovations
You think your home is a gem, and you wanted to take a shot
Your area's market has changed dramatically since your listing
Fortunately, several steps can help you find a balance between your home's value, what you hope to gain, and what it may actually sell for. Once you have determined a property value, your list price—the first offer price for your property—should involve an assessment of the following:
Comparable neighborhood sales – Your home should be priced in a similar range to your neighbors. A high price may turn a buyer's focus on you instead of your home.
Market conditions – Apart from the overall realty market, your local market as a city, a suburb, a coastal property, or a mountainous area may affect your price and prospects. An abnormal price for your area might also knock you immediately off the search list for many buyers.
Your timeline to sell – The timeline for selling a house can vary. If you're hoping to cash out quickly, you may be more willing to opt for a lower price. Alternatively, if you're in no rush, you may have the luxury of waiting for that goldilocks offer.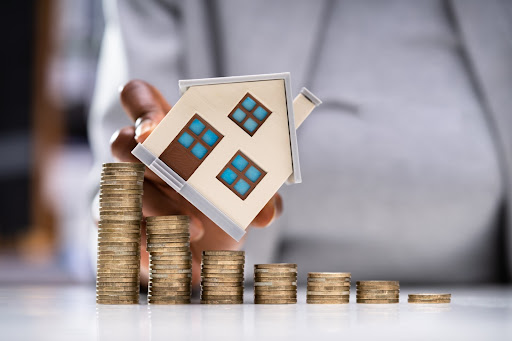 Tips to Re-Evaluate and Alter Your Listing Price
When lowering your home's price, it's important to approach the task with caution. Dropping the price dramatically may signal to buyers that there's something wrong with the property, while lowering the price too little may go unnoticed. If you're still within 30 days of listing, however, it's best not to wait.
Consider these approaches:
Lower your price by more than $1,000 – Acting quickly and offering a more substantial drop up front rather than reducing price incrementally is the real estate industry rule of thumb when it comes to attracting the right buyer.2
Make concessions instead – If you're unwilling to compromise on price, consider throwing in features like furniture or a credit to update light fixtures or carpet.
Listen to open house feedback – If you want to know what will make your buyers jump, listen. Your best-selling tactic may be negotiating around the features potential buyers are the most drawn to or repelled by.
Analyze other sellers' mistakes – Selling a home is not always an easy task, and if you have neighbors who have managed to sell recently, you may take a cue from their playbooks and avoid some of the most common home selling mistakes.
#3 Your Listing is Inaccurate or Incomplete
Whether you're uploading your own listing or you've contracted a third party, it's no secret that, in our digital age, the standard for content quality is high. Descriptions that don't provide details like square footage, floorplans, or photos from obscure angles can be a quick turn-off for buyers.
Spend time curating your media to put your home's best foot forward. Consider these quick tips:
Add video content – If your images are insufficient, consider adding video content to help searchers see the whole picture.
Photograph from multiple angles – Aerial shots and curbside angles can help home buyers better envision the space.3
Include measurements – Buyers are not necessarily looking for the perfect home, but rather the home with the most potential. Measurements and blueprints can help the potential buyer consider how they may customize the space.
#4 It's a Competitive Market
Knowing your market and market value can be just as important as knowing your price—and the two can go hand in hand. There are two market terms that are essential for sellers to know:4
A seller's market – A market where there's high demand and low supply.
A buyer's market – A market with low demand and high supply.
A seller's market usually provides peak conditions for a sale. On the flip side, a tight buyer's market can amplify small nuances between properties that may otherwise go unnoticed by homeowners. When there's a wealth of selection, buyers can be more demanding or choosy.
If your home's already listed in a competitive sector of the real estate market, make sure to listen to feedback from buyers and be prepared to make some concessions to sweeten the deal.
How to Understand Your Local Market
It's important to note that your local market does not always align with the national housing market trends. According to the National Association of Realtors, in 2022 the top priority for millennials (who make up 37% of new home buyers) was the location.5
If your area is inconvenient for transit, was recently affected by an external event, or is otherwise unappealing, the lack of market may not be related to your home itself. Consider the following steps to understand and work with your local market trends:
Obtain a CMA – A Competitive Market Analysis (CMA) is a strategy report that analyses comparable sales in the neighborhood and can help you better understand your home's locality. Online databases and third-party vendors can help compile these.6
Highlight future events – If you anticipate positive future events in your area—for example, a plan to update the transit system or begin a new park initiative—make sure to highlight these plans. Such events can help buyers envision a positive future in the neighborhood.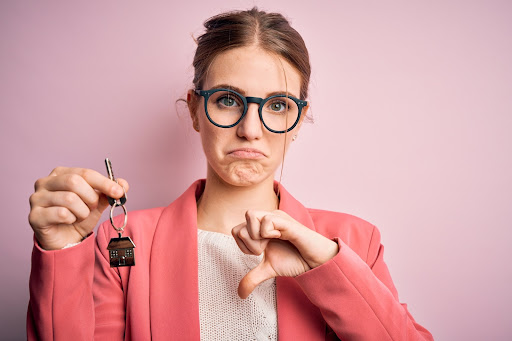 #5 You Have a Bad Agent
It's always a benefit to offload the stress of selling. However, real estate agents often take on many clients simultaneously, and you can't always guarantee you'll be a priority. If you don't necessarily have the budget, it's easy to land someone with good intentions, but inadequate experience.
It's possible that an inexperienced realtor doesn't fully understand the market flux in your area, or isn't in tune with the best online home selling marketing tactics. If you've been given some bad advice, it may be time to walk away and find a different angle or new voice.
However, some real estate agents can have you trapped in a contract for six months or more. If you're stuck waiting it out, it may be helpful to do your due diligence. Consider getting a second opinion in order to be more involved in the marketing or strategy behind staging your home to sell.
Ace Your Market with FlipSplit
If you've been asking yourself, "Why is my home not selling?" too often as of late, don't fret—there are steps you can take to make a move to your future home happen faster.
FlipSplit is your first answer to home sale hang-ups. To put it simply, we buy houses. Specialized in house-flipping, our experts can identify and perform renovations to target a market increase. Doubling as a cash-buyer, FlipSplit allows you to reap immediate benefits, with the opportunity for later benefits post-sale.
Set your mind at ease and let FlipSplit take on the hassle of market watching and buyer assessments. In as little as 72 hours to 90 days, FlipSplit can erase your home seller status.
FlipSplit doesn't wait around, and neither should you. Let us write up the sale while you focus on planning your next chapter.
Sources: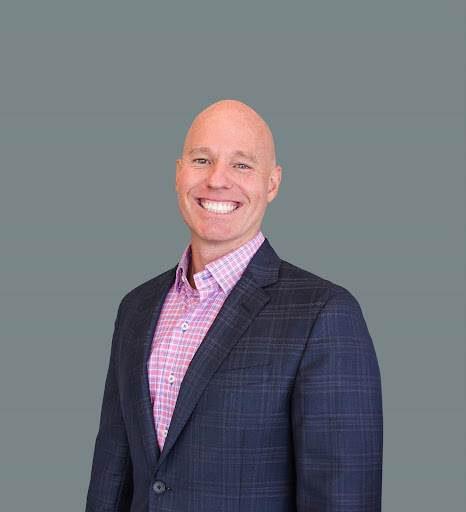 Reviewed by: Brandon Brown
As a long-time Asset Manager, Investor, Real Estate Agent, and Broker/Owner of BayBrook Realty in Orange County, Brandon Brown is one of FlipSplit's lead Real Estate experts. Having worked on over 2,000+ real estate transactions, Brandon brings a depth of knowledge that ensures clients are appropriately treated with honesty and integrity. His insights and advice have been published in numerous blogs beyond FlipSplit, and he keeps a close eye on market trends and statistics, which are updated weekly on his social media pages. Outside work, you can find him participating and serving at church, cycling, mountain biking, surfing around Orange County and beyond, and enjoying time with his wife and two daughters.