Under Contract vs. Pending Home Sale: What's The Difference?
Buying and selling real estate in a hot market can be an exhilarating enterprise, but if you're new to the pursuit, it can also seem full of some impenetrable complexities. From escrow to closing and pre-qual to DOM, a boatload of terms are often lobbied about without much explanation—and the difference between pending vs. under contract definitely makes the list.
The phrases under contract vs. pending are frequently used interchangeably, but there are critical distinctions between the two—and we're here to provide some clarity. Whether you're in the midst of house hunting or prepping your home to go live on the real estate market, use this guide to learn the difference.
What is Under Contract?
A house is deemed under contract after the home seller has agreed to the potential buyer's purchase offer.1 This is a legally binding agreement that covers particulars about the sale and the actions each party has consented to perform.
These specifics include:
The property's asking price and a breakdown of the fees that will be involved in the sale
Details about the property
Any contingencies, such as a home inspection
In most cases, transitioning to "under contract" requires the interested buyer to put up an earnest money deposit (EDM) to convey good faith. You can think of this as a security deposit. Earnest money can range between 1% and 5% of the home's price, but it may be negotiable.2 Typically, this EMD is retained by a third party, such as an escrow account. If the sale goes through, this amount is then applied to either the home's down payment or the closing costs.
Once this contract is signed and dated, it goes into effect—meaning, unless both parties agree to provisions stating otherwise, the home seller is prohibited from accepting other offers.3
However, the house remains "under contract" ("house in contingent status") until the conditions outlined in the agreement have been satisfied. This can be a vulnerable time for sellers—and we'll explain why in a moment.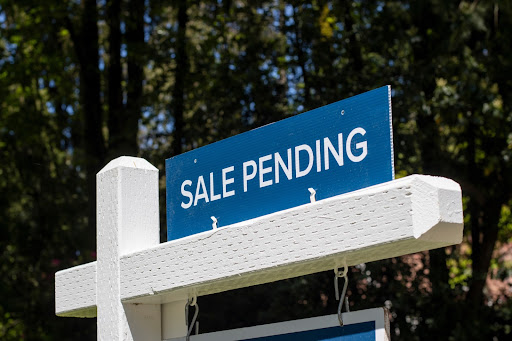 What is a Pending Home Sale?
A pending home sale is, in almost all cases, a legally-binding contract signifying that the seller has accepted the buyer's offer.1
Unlike the term under contract, though, a pending home sale means there are either zero contingencies, or the conditions have been successfully satisfied and signed off by the contracted parties. It also means the home buyer and the seller are primed to proceed with the transaction.
You'll want to note that hiccups can still arise at this point in the process. Two of the most common issues include problems with the home's title, such as a lien against the property and finances failing to come through for the prospective buyer.4
How Contingencies Can Affect a Pending or Under Contract Home
As we've discussed, one of the main factors in pending vs under contract terms is whether the seller has met the buyer's contingencies. But what are contingencies, anyway?
Contingencies refer to conditions set forth by either the potential buyer or the home seller, but sometimes both.4 In simplest terms, unless it's a pending home sale with no contingencies, the deal will only succeed if these predetermined conditions are met.
The most common contingencies include:4
Home inspection – If you're wondering, "Do I need a home inspection prior to selling?", it's important to clarify that it's a home buyer's due diligence to have an investigation of the property conducted by a licensed home inspector. If the examination reveals the home has substantial complications—such as structural damage or a roof veering towards collapse—the prospective buyer may request renovations, negotiate with the seller to lower the asking price, or ask for repair credit. If the parties don't agree, the buyer may be able to back out of the deal.
Home appraisal – Appraisals are a crucial part of the loan process and are usually required by the buyer's lender. But, what determines the appraisal value of a home? If an appraiser determines the property is worth less than the sales price or offer made, the interested home buyer may be able to cancel the agreement.
The buyer's circumstances – Many contracts are contingent upon the sale of the buyer's current residence. Surveys show that 56% of homebuyers use the proceeds from selling their present home to fund the down payment for their next residence.5 The sale can be terminated if their home doesn't sell within the timeframe established in the agreement.
Accelerate the Selling Process with FlipSplit
Selling your home can be a learning process, especially as you navigate inspections, appraisals, and other contingencies. But there are ways to banish the phrase fall through from your vocabulary—at least when it comes to selling your home.
FlipSplit is your solution. Simply put, we buy houses. We work directly with homeowners ready to sell their property without the protracted delays that can arrive with contingencies and negotiations. We approach each piece of real estate with honesty and expertise and offer homeowners a fair price for their property.
Once we're done with our renovations, we split profits from the resale with you—making it a hassle-free, win-win situation for both parties.
To learn more about what we do and how we do it, check out our website, where you can learn more about navigating the online home selling process, the reasons why your house is still on the market (and what you can do about it), and tips for selling a home with unpermitted work.
Call us today to get the ball rolling in the right direction.
Sources: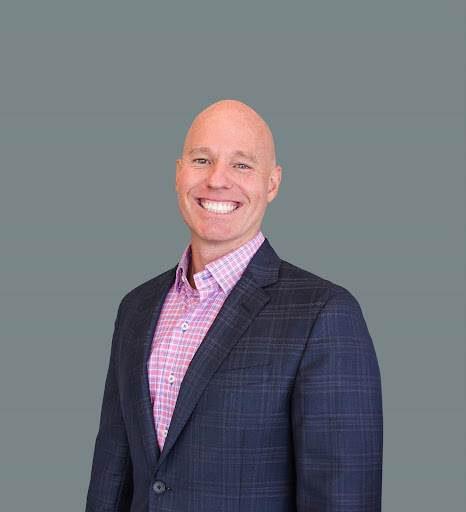 Reviewed by: Brandon Brown
As a long-time Asset Manager, Investor, Real Estate Agent, and Broker/Owner of BayBrook Realty in Orange County, Brandon Brown is one of FlipSplit's lead Real Estate experts. Having worked on over 2,000+ real estate transactions, Brandon brings a depth of knowledge that ensures clients are appropriately treated with honesty and integrity. His insights and advice have been published in numerous blogs beyond FlipSplit, and he keeps a close eye on market trends and statistics, which are updated weekly on his social media pages. Outside work, you can find him participating and serving at church, cycling, mountain biking, surfing around Orange County and beyond, and enjoying time with his wife and two daughters.